Featured Mixed-Use Projects
Rosemary Square
SARASOTA, FLORIDA
The City's Fastest Changing Neighborhood.
Firmo executed construction services for this impactful redevelopment mixed-use property. Tenant build-outs included the Sarasota Ballet, PuraVie Spa, and Wondercake's Make it Swirl concept, designed by Solstice Planning & Architecture. Each Owner had unique needs that were met with careful attention to design and technology implementation.
Parkside Plaza
BRADENTON, FLORIDA
Revitalized and Modernized Professional Plaza.
We executed the redesign and construction of a 1980's style strip plaza into an inspiring and sustainable structure. The renewed medical center features a modernized façade, a strengthened infrastructure, an updated patient center, a resurfaced parking lot, and increased accessibility for patients. Firmo implemented a strategic plan that allowed businesses to continue operation throughout construction.
Warm Mineral Springs Resort
NORTH PORT, FLORIDA
Holistic Amenities Come to Natural Mineral Springs.
A holistic wellness resort encompassing a health and wellness center, a boutique hotel, an assisted living facility, multi-family residential dwellings, and a commercial hub in North Port, FL. Firmo is providing its' expertise in master planning of multi-use sites, as well as aiding in development and financial services.
View this case study to learn more.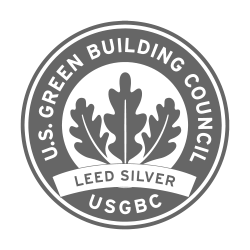 The Finergy Building
SARASOTA, FLORIDA
The First LEED Certified Office in Sarasota.
Our team designed, engineered, and constructed the first ever LEED certified office building in Sarasota, Florida. Designed by award-winning architectural firm Halfants + Pichette, the 19,000SF structure was built 65 feet tall and fits neatly on a compact 6,000SF lot.
USGBC LEED Certified Interior Office Suites
Learn more about our collaborative services.

How We Work
Contact us today to discuss your upcoming project.

Contact